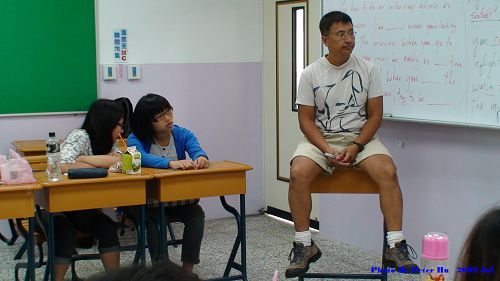 Before you leave for the airport, you must check if you have your passport, visa or visas, and plane ticket. When you check in, you need to give the chick-in/airline agent your ticket and show hour passport. The check-in agent will give you a boarding pass. Then, you have to go to the Immigration counters and show the officer your passport and boarding pass. After that, you need to go to your boarding gate. Then, you must board the flight.
After you board/get on the plane, you must look for your seat. Before you sit down, you have/need to put your carry-on bag in the overhead bin/compartment. After you sit, you must fasten your seatbelt. After the plane take off, you can relax. You can need the in flight newspaper or magazine. You can watch the in flight movie. You can use the in flight earphones/headphones to listen to music or watch videos.
After the plane lands, you need to get off the plane. You must/have to walk to the Immigration counters. You need to give the Immigration officer your passport and visa. After that, you have to go to the baggage carousel to get your luggage/baggage. Next, you must go to the Customs counters. You must give the Customs office your Customs form. If the office tells you to open your baggage, just do it. Then, you can leave the airport.
Before you go to a job interview, you must/should prepare. You must prepare you C.V., school transcript, and diploma. You should/must also practice how to do an interview alone or with someone. You wear good-loading clothes to the interview. When you go to the interview, you must be early or punctual/on time. Don't be late! When you answer the interviewer's question, tries to be relax/calm/confident.
Edward first met his wife 16 years ago. She was his student. He didn't ask her out on a date when he was her teacher. When she wasn't his student anymore, he asked her out on a date, and she said "Yes! I would love to go out with you!" They were lovers for almost 6 years before they got married three times: in America, in The Philippines, and in Taiwan.
每天早上都要面對這一大堆的英文,今天的比較難一些
應該是說,我的單字量不夠,有些單字不認識也!!
明明自己念觀光系的,登機手續英文版完全看不懂也,期待三年級的觀光英文可以學到很多東西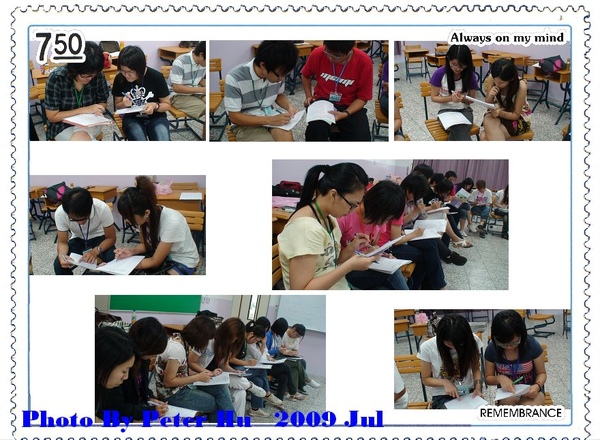 接下來我們要把已經打亂的句子順序標出來,是有關旅遊的
沒有做過飛機的我和Vicky,只能自求多福了
FLYING
Try to put the things below into order form first to last.
What do you need to do first? … second? … nest? … after that?
Well, first you need to… Then you need to… After that… Should this come before/after that? Yes/No…
     1. Decide where you want to go?
     2. Look in the newspaper for cheap tickets.
     3. Call that travel agents about flights.
     4. Make a reservation.
     5. Get a visa.
     6. Buy some traveler's checks.
     7. Pick up the ticket.
     8. Pack your bags.
     9. Drive to the airport.
     10. Pay your check-in counter.
     11. Find your check-in counter.
     12. Weigh your suitcase.
     13. Get a boarding pass.
     14. Pass through immigration.
     15. Walk to your gate.
     16. Board the plane.
     17. Put your bags in the overhead compartment.
     18. Sit down in the right seat.
     19. Eat bad food.
     20. Watch a boring movie.
     21. Fill in some forms.
     22. Get off the plane.
     23. Stand in line at immigration.
     24. Show them your passport.
     25. Wait for your suitcase.
     26. Go through customs.
     27. Jump into a taxi.
============================================
Hey, you just went overseas, didn't you? What didn't? What did you have to do?
Oh, first I decided where I wanted to go. Then I looked in the newspaper...
以上是正確答案啦!!!
我想這對我三年級的觀光英文很有幫助吧,一堆都看不懂也~~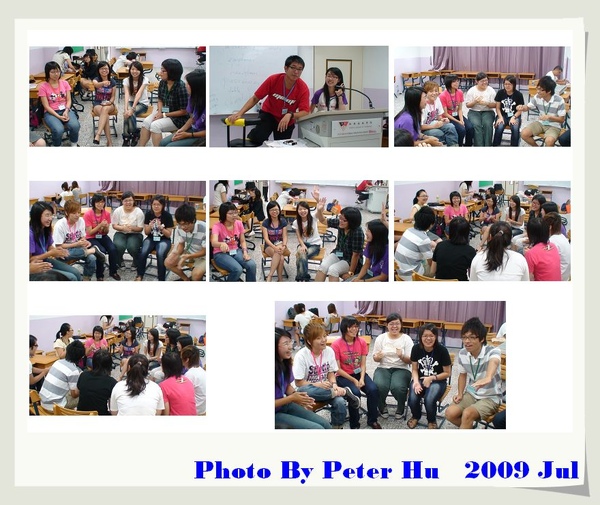 中午吃飽飯,Felipe帶領大家玩一個團康遊戲
上樓梯下樓梯的遊戲
他們很high,所以很大聲!!
玩團康本來就這樣咩!!嘻
下午教了Interviewer的會話,聽說明天要錄影也,好刺激唷!!
晚上要上日文課,我會掛掉阿~~